Meet Our
Leadership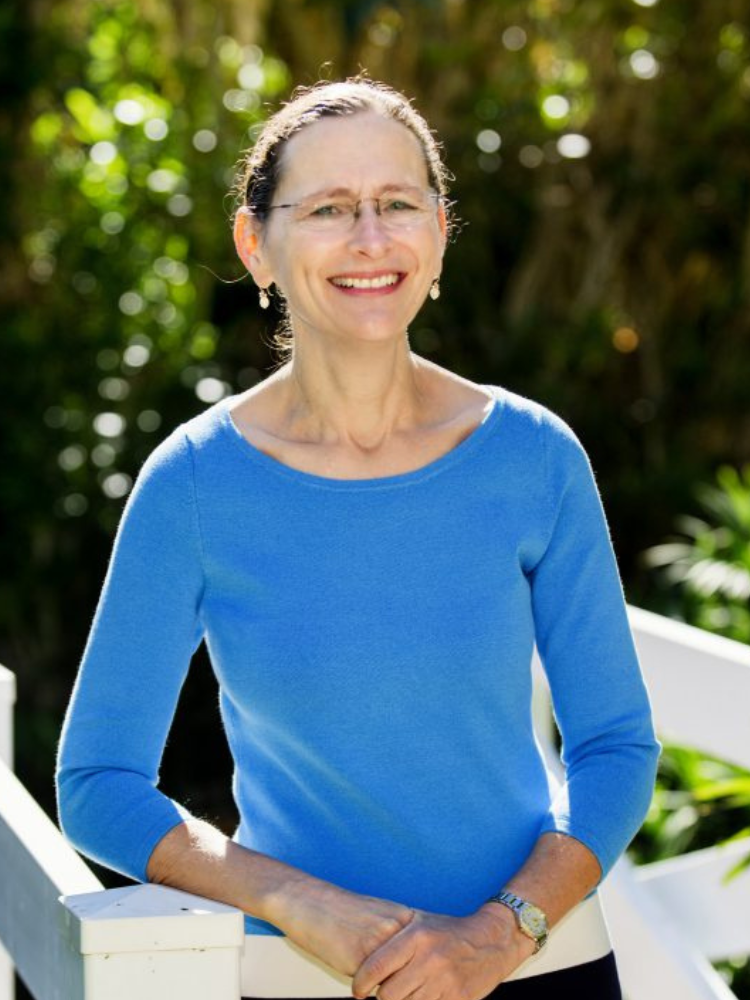 Rabbi Elana Kanter
Executive Director
Rabbi Elana Kanter, Executive Director of the Women's Leadership Institute, is a graduate of Barnard College and a member of the first class of women Rabbis of the Jewish Theological Seminary. She was ordained in 1989. In 1998, Rabbi Kanter also received the Covenant Award for Exceptional Jewish Educators for her work in Adult Jewish Learning.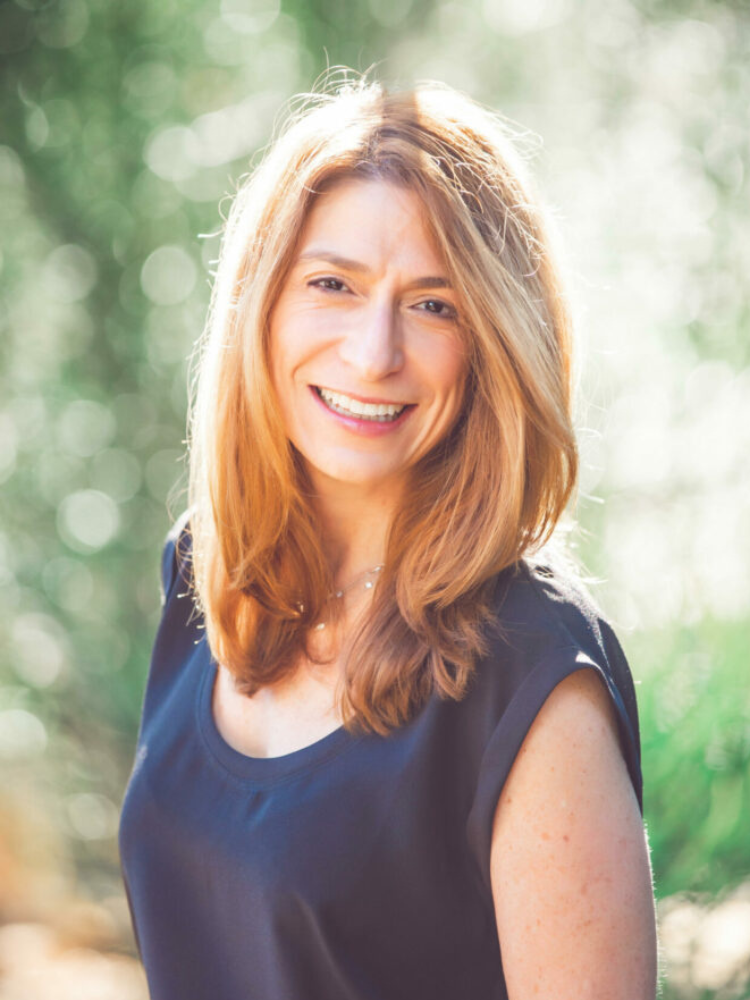 Laura Drachler
Board Chair
Laura has been a native of Phoenix, Arizona since 1976. She derives great joy from raising her two children, Max and Zoe, as her family is her focal point. Laura along with her children and parents enjoy all moments and experiences together and savor each of the memories and Drachler traditions. Laura enjoys traveling and the arts, a glass of Pinot Noir, has a passion for Jewish overnight camp and donating time and effort to various causes in the community. Her passion for overnight camp goes back to the 80's when she attended Camp Charles Pearlstein and continues today with both her kid having attended Camp Stein. She has served on national camp boards as well as boards and committees in our Phoenix community including Congregation Beth Israel, Jewish Free Loan, Camp Swift, CJP Community Impact Committee, and proudly serves as the Board Chair for the Women's Leadership Institute. She continuously seeks opportunities to serve the community to promote its future. Laura first got involved with WLI in 2016 as a mentee in the second Cohort where she developed, fundraised and launched PJ Family Camp. She remains involved with program and is proud of the now annual program hosting over 500 participants since its inception. Laura has served as a mentor for Cohorts 4 and 6 and is honored to serve with her fellow board members who are all dedicated to ensuring women have the knowledge and skills to serve in leadership roles our Phoenix Jewish Community.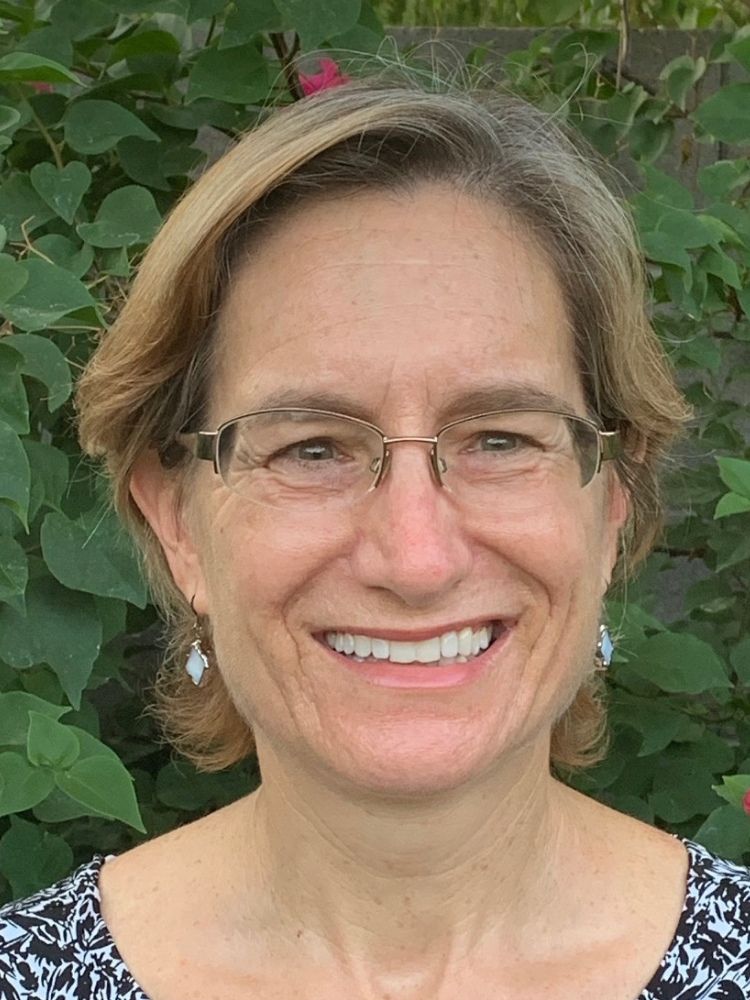 Faith Boninger
Faith Boninger has been involved with the Valley's Jewish community since 2000, when she and her family moved to Scottsdale and registered their daughters at Gan Yeladeem. That began a long involvement with the Solel Preschool, Pardes Jewish Day School, and Temple Solel. Faith mentored Women's Leadership Institute mentees in Cohorts 4, 5, and 6; and is now in her second year on WLI's board. By day Faith works as a research professor at the the University of Colorado Boulder's School of Education, serving as Publications Manager at the National Education Policy Center and as co-director of the Center's Commercialism in Education Research Unit. Her research centers on how companies market products and perspectives to children in school. In recent years, this work has focused on educational technology. She likes to run, read, and cook – especially in the company of her husband and daughters.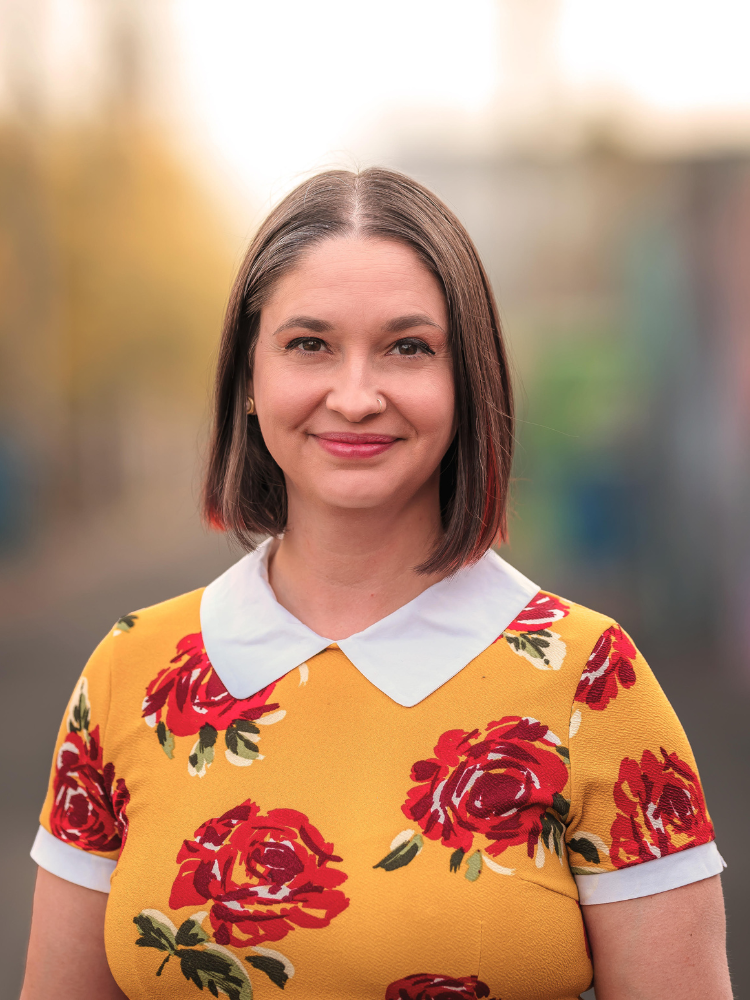 Mara De Luca Funke
Mara de Luca Funke, MPH is the Principal and Founder of Intersectional Inquiry, LLC. She has been working in public health for two decades and has served as an independent consultant for the last ten years. In addition to leading her own consulting projects, Ms. Funke also holds the positions of Senior Evaluator at Community Alliance Consulting, Research Specialist Senior at Arizona State University's Southwest Interdisciplinary Research Center, and Adjunct Professor of Public Health in the Occupational Therapy Department at A.T. Still University. Mara is also a seasoned grant writer, earning organizational and government grants up to $26 million dollars. She holds a Master of Public Health degree from the University of Pittsburgh and a Bachelor of Sociology and Spanish from Michigan State University. Mara is also a Registered 200 Hour Yoga Teacher through the Yoga Alliance (YTT200). While she enjoys teaching lay people as a volunteer, her professional efforts are focused on designing and executing research and evaluation projects. On a more personal level, Mara lives in Tempe with her eight-year-old son Avi, her partner, his ten-year-old son, and two rescue cats. Mara serves on the Board of Directors for several agencies, including Chair of Phoenix Revitalization Corporation and Treasurer for the Southwest Center for HIV/AIDS. She is also an active volunteer in the Jewish community, at her own synagogue, and as a new addition to the Board at the Women's Leadership Institute. She is a second generation American and speaks Italian. In her free time, she likes hiking, cooking and eating local foods, and chanting Torah. Mara represents the fabric of many communities, including single parents, the neurodiverse, and LGBTQ.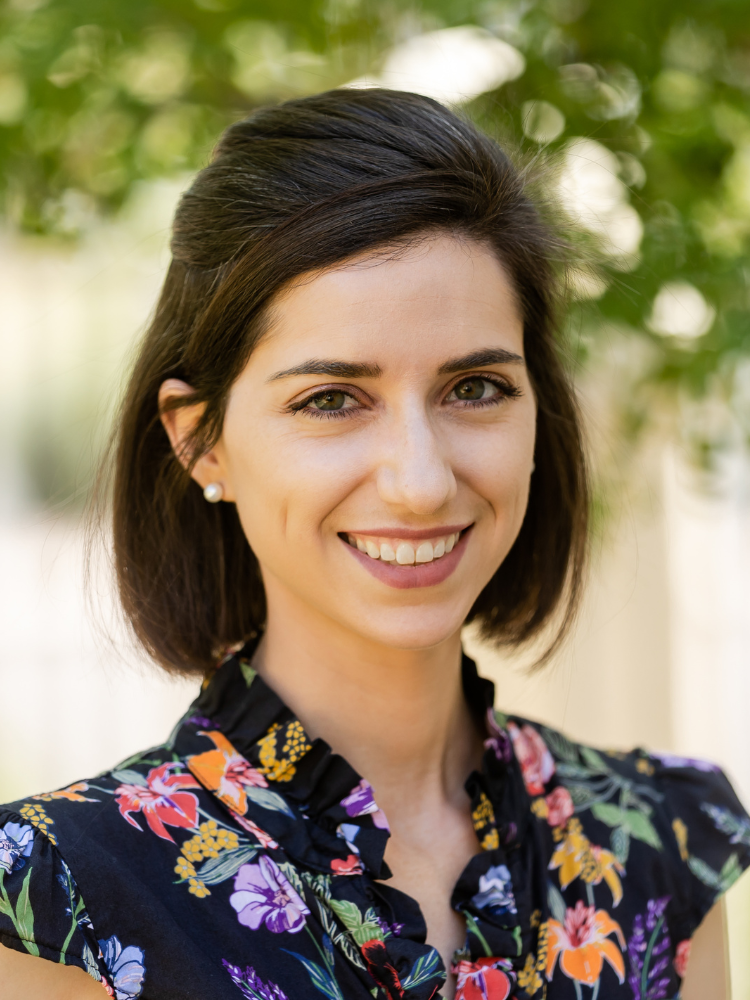 Jessielyn Hirschl
Jessielyn Hirschl came to the Valley in 2015 in pursuit of getting involved in the Jewish community. She is fortunate to have worked on the professional staff of both the Hillel Jewish Student Center at ASU as well as Congregation Beth Israel of Scottsdale. In 2018, Jessielyn became a mentee in the Women's Leadership Institute; cohort three. During this time, she was charged with the task of using her new leadership skills to make an impact on the Jewish community. After meeting with the Associate Executive Director of Jewish Free Loan, Jessielyn decided to create a financial literacy guide to support JFL's education programs. Working on this booklet grew into a more long-standing commitment to JFL, as a Community Outreach and Engagement Committee member and later as a staff member from 2020-2023. Currently, Jessielyn works as the Associate Director of Donor Relations for the ASU Foundation. She is honored to be on the board of both the Women's Leadership Institute and Jewish Free Loan, two organizations that have had an immense impact on her life. Jessielyn is also a OneTable host and a ShalomPhoenix ambassador. She's very proud to live in Tempe with her husband, Jared, and her two sons and dog.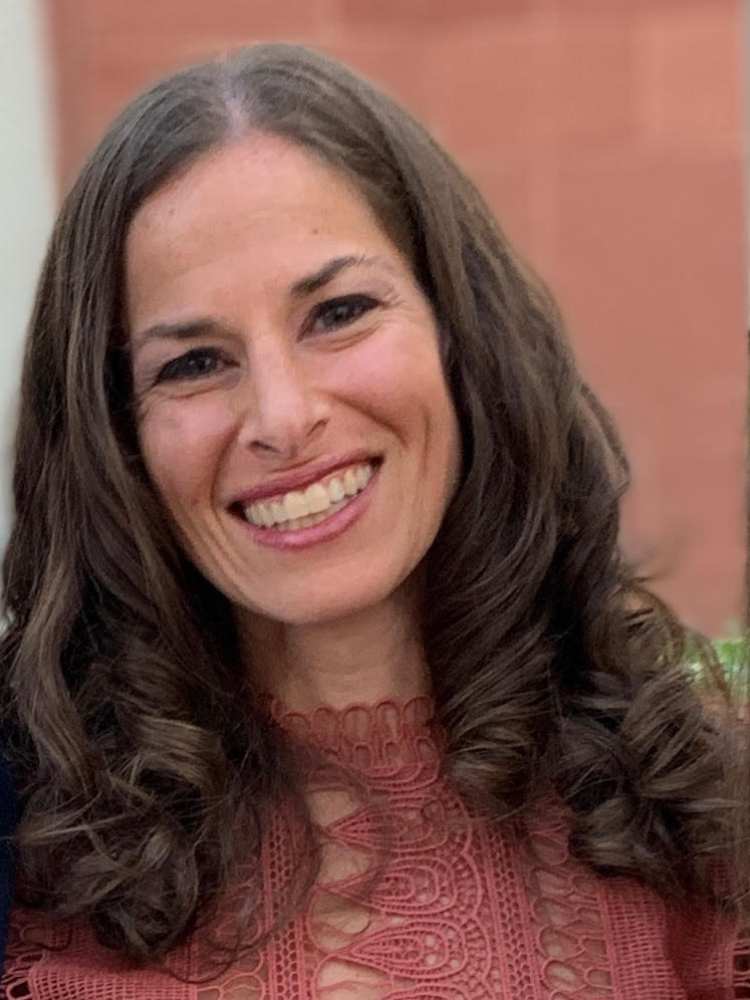 Jamie Kornbluth
Jamie moved to Arizona 6 years ago from Princeton, NJ. Her husband, Ian, is an AZ native and they decided this is where they wanted to raise their twin girls, Camryn and Lindsay, who are Juniors at Pinnacle High School. Jamie has her Master's in Physical Therapy and co-founded practices in NJ, CO, and ATL with her husband called Activcore PT and Sports Performance, however since moving she has focused her time on her family and becoming involved in the Phoenix and Scottsdale communities. She is a member of Congregation Beth Israel and has served on numerous Religious School and Women of CBI committees.  She received the Amdur Volunteer of the Year Award last year for her work on the Scribing of a new Torah for CBI's Centennial Celebration. She and her daughters are members of the Sonoran Centennial National Charity League chapter, where she has served as a philanthropy liaison and the class of 2025 Grade Level Advisor. Jamie spends her weekends working with Events 13 planning and executing Bar and Bat Mitzvahs all around the Valley. Jamie got involved with WLI first as a Mentee in Cohort 5. Her focus with WLI is event planning and leading the Wranglers in their communications, and she's honored to serve with her fellow Board Members. For her project she helped create Shalom Phoenix now at the CJP, and is still involved and Chair of the program. In her spare time, you can find her playing tennis or walking her AussieDoodle Koda.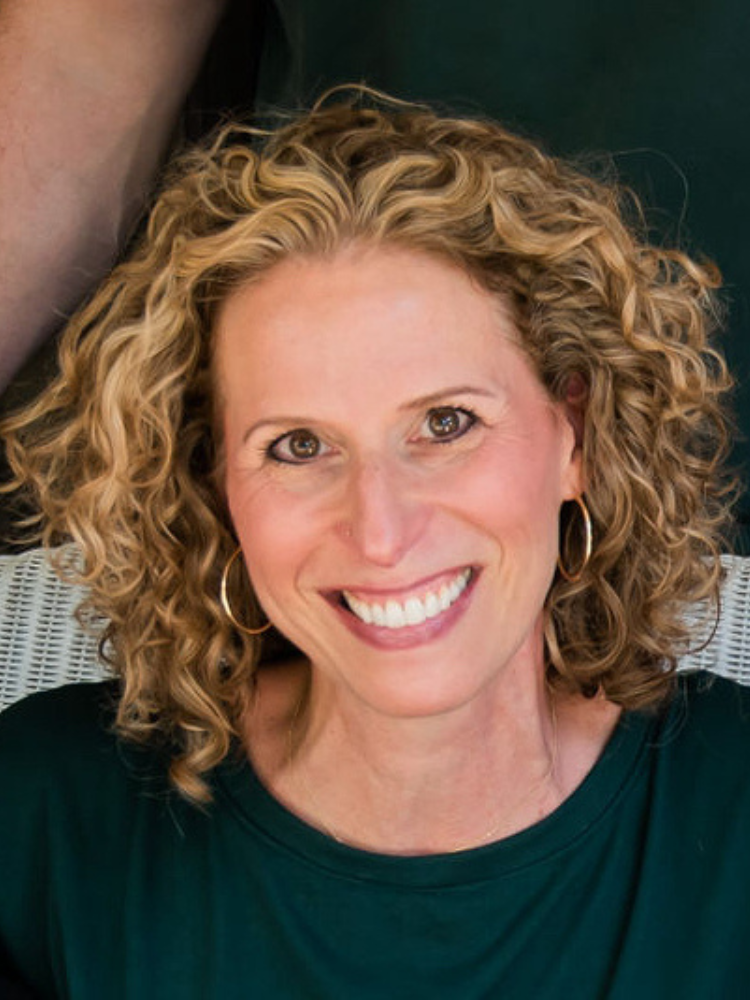 Becca Norton
Becca Norton has been involved with WLI since 2016, when she participated as a mentee in Cohort 2. The bulk of her professional career has been spent in market research, focusing on Pharmaceuticals, Consumer Packaged Goods, and Insurance. After relocating to Arizona nearly a decade ago, she made the move from corporate marketing to consulting, conducting research on behalf of area non-profits. She currently works part-time for the Maricopa County Department of Public Health, and as an EMT for special events like Spring Training, Pride, youth sporting events, concerts, festivals, etc. In addition to WLI, Becca also sits on the board of NCJW Arizona, and is an active community volunteer. Becca is married and has two teenagers who are surprisingly awesome for teenagers, as well as two adorable dogs.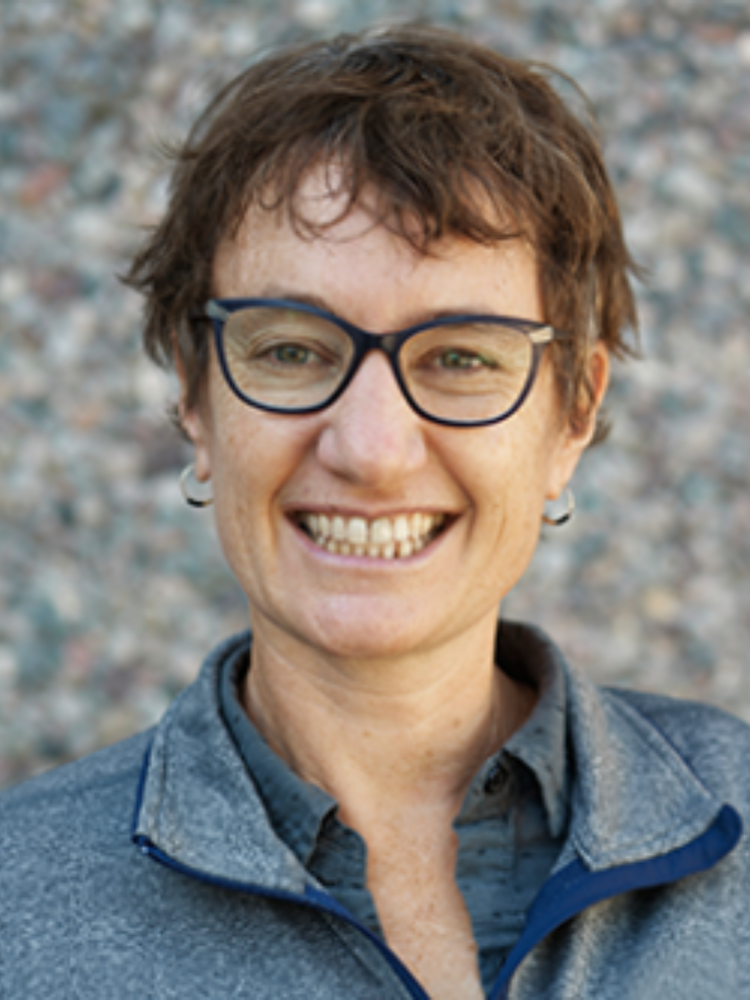 Leah Zigmond
Leah Zigmond is very proud to be on the Board of Directors for the Women's Leadership Institute. Leah has more than 25 years of experience engaging children, teens and adults in innovative educational programs in Israel and the United States. Currently, Leah is the Early Childhood Education Director at the Valley of the Sun Jewish Community Center in Scottsdale. Leah moved to Arizona in 2018 from Atlanta, GA where she worked as a Jewish Overnight Camp Director for 6 years at Camp Ramah Darom and Camp Judaea. From 1999-2013 Leah lived and worked on Kibbutz Lotan in Southern Israel. For much of that time, she served as the Education Director for Lotan's Center for Creative Ecology.